Feature Image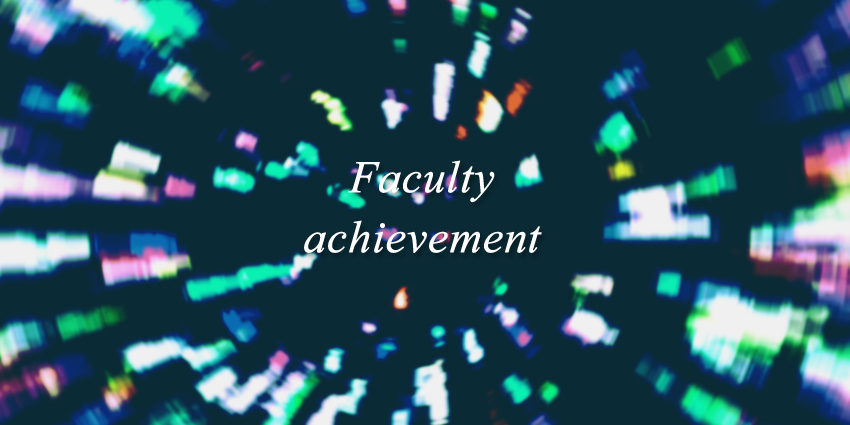 Dr Jack Pun, Assistant Professor from the English Department, was presented with the New Researcher Award in recognition of his research excellence.
City University of Hong Kong aspires to become a leading global University, excelling in research and professional education. The College of Liberal Arts and Social Sciences (CLASS)'s New Researcher Award Scheme recognizes and rewards research excellence of CLASS full-time faculty members who are within 5 years of the award of their PhD.
Jack Pun is Assistant Professor in the Department of English at City University of Hong Kong. He previously taught at the Hong Kong Baptist University, Hong Kong Polytechnic University, University of Hong Kong and University of Oxford. He holds a DPhil in Education (Applied Linguistics and Science Education) from the University of Oxford, UK, a Master of Arts in English Language Studies (Distinction) and a Bachelor degree in Chemical Technology with minor in English from the Hong Kong Polytechnic University.
His primary research interests focus on Language Education and Health communication.
He works within the field of Applied Linguistics, with research interests in English as medium of instruction (EMI), English language education, second language acquisition, sociolinguistics and systemic functional linguistics. In particular, he is interested in studying the classroom interaction in EMI classroom, the academic literacy and language challenges of these students under different exposures of EMI instruction.
He is a member of the Centre for Research and Development in English Medium Instruction (EMI Oxford), Department of Education, University of Oxford, Oxford, UK, which conducts research into the extent and effects of EMI around the world.
His second trend of research is health communication. As a bilingual speaker of Chinese and English, he is motivated to investigate the effectiveness and patient satisfaction of health communication from a cross-cultural and cross-disciplinary perspective. He explores the role of communication in shaping decision making processes at consultations, and how communication affects the quality of care patients received from the health providers in different clinical settings (emergency department, Intensive care unit, nursing handovers, traditional Chinese medicine, veterinary medicine) and how effective communication enhances our understanding of the challenges and expectations in healthcare in worldwide hospital setting.
He is a founding member of the Institute for Communication in Healthcare (ICH) at the Australian National University, ANU, Canberra, Australia.
He is also the Secretary/Treasurer of the Asia-Pacific LSP & Professional Communication Association (LSPPC), specializing in languages for specific purposes and professional communication.
More information about the award can be found here: https://www.cityu.edu.hk/class/research/nra_recipients.aspx