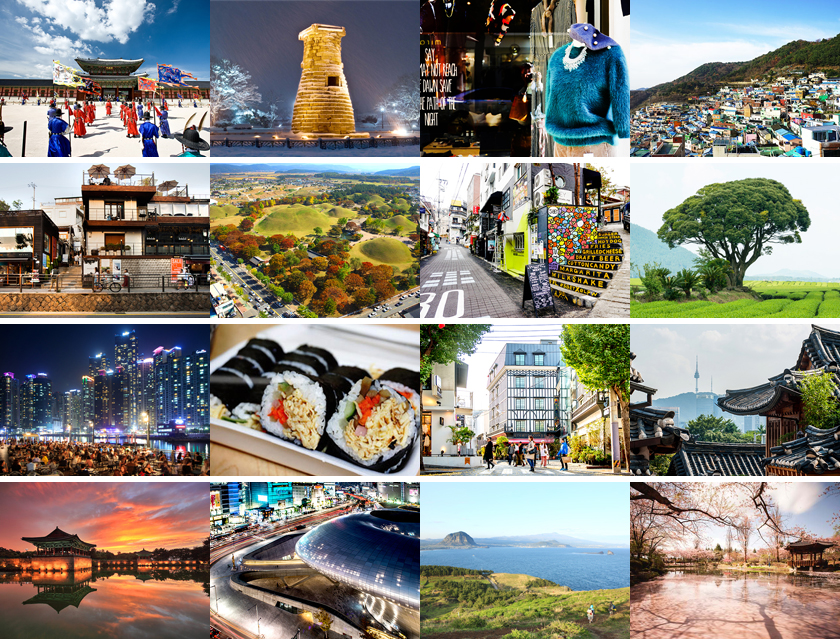 The Study Tour is an annual overseas learning activity organized by the Department of English. The destination chosen for the tour for 2019 is South Korea and students will visit Seoul, Busan, Gyeonju and Jeju City for one month. 
It aims to develop students' understanding of intercultural communication practices in the globalized context and to equip them with knowledge about diverse cultures in a country where English is used as a lingua franca and plays a significant role in various domains. 
The overarching theme is Linguistic Landscapes in the Contemporary South Korea. To explore the theme, students will participate in a variety of guided learning activities including a two-week course at the Hankuk University of Foreign Studies in Seoul. Students will also participate in cultural classes and excursions as well as conducting field research about the use of English as a lingua franca in four cities. 
When? July 21 - August 17
Where? South Korea
How much? The expected programme fee is approximately HK$12,000. 
What is included? Return flight tickets, accommodation, some inter-city ground transportation, tuition at Hankuk University of Foreign Studies, cultural activities
How many credits? Upon successful completion of the tour, students will gain three credits for EN3584 Professional Communication Summer Programme or EN3577 Creative and Cultural Summer Programme.
Who? Any UGC-funded CityU student who wants exploration, inspiration, and excitement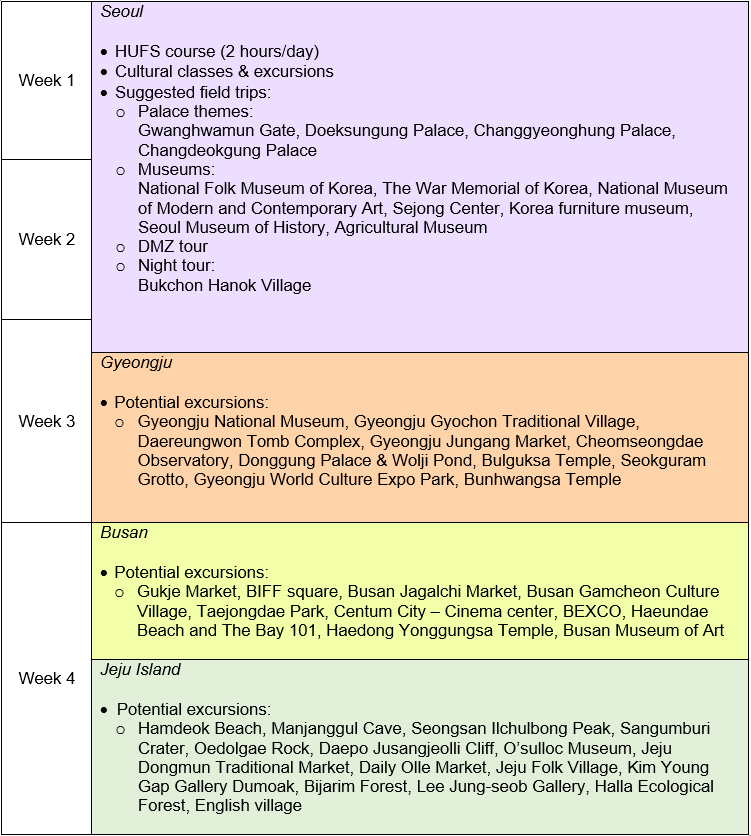 For those who are interested or need more information about the study tour, please contact Ms Queenie Wong (queenie.wong@cityu.edu.hk) in the General Office.
To apply for the program, please complete and submit the application form to Ms Queenie Wong by 28 February 2019.